Virginia Man Living With Lung Cancer Celebrates Running Goal
1,000 consecutive days of running since having part of his lung removed!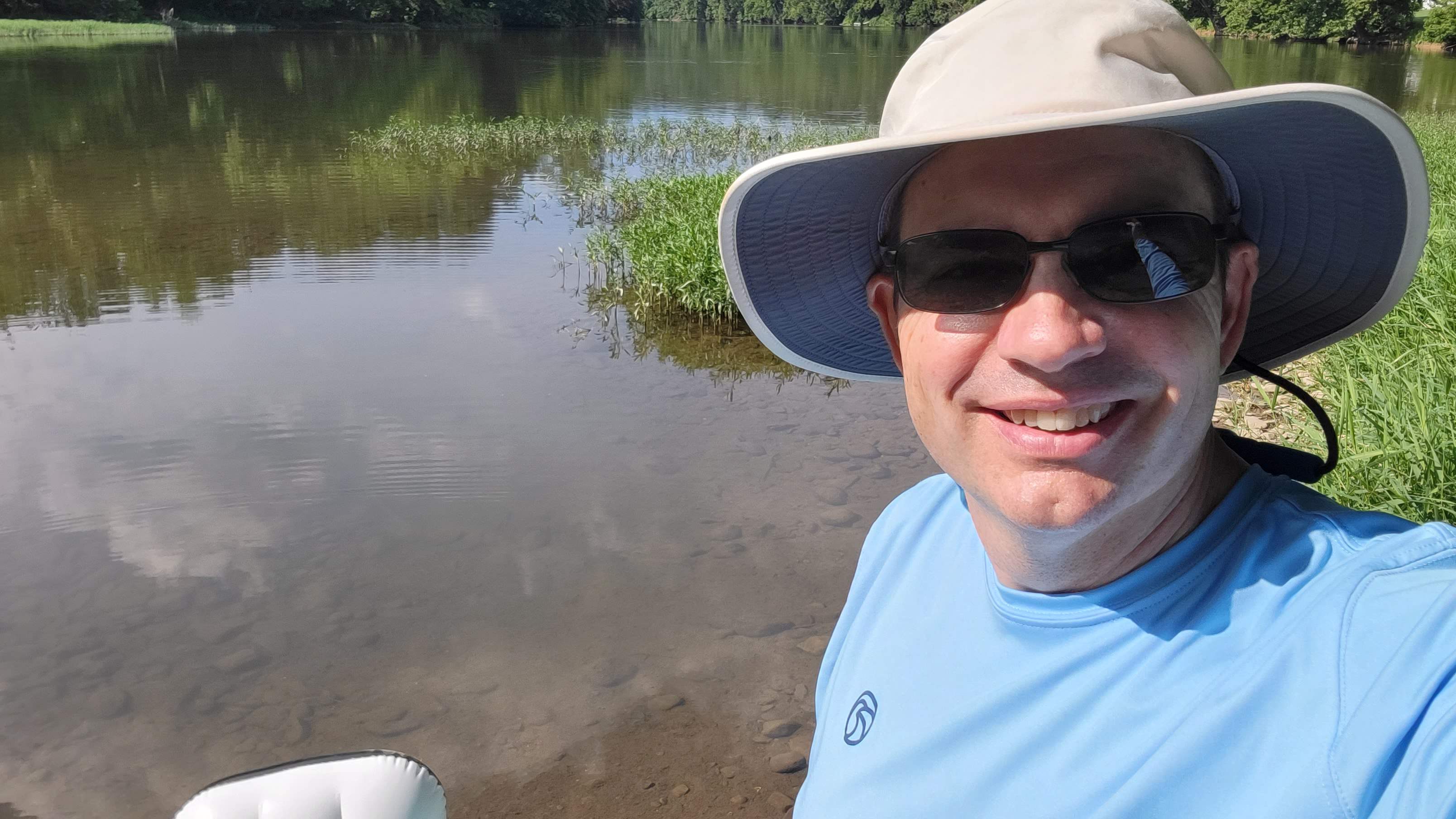 James Hiter of Harrisonburg, Virginia is giving himself an early Christmas present. Tuesday, December 20, 2022 will mark his 1,000 consecutive days of running while living with lung cancer.
In 2016, then 46-year-old James was on day 764 of a running streak – that's 764 straight days of hitting the pavement. And then he came down with bronchitis. 
His doctor ordered a chest x-ray, to check for pneumonia. James did not have pneumonia, but he did have two masses in the lowest lobe of his right lung. That day ended his streak and changed his life and perspective forever.
James started a second running goal during his chemo treatments. But he had to pause again to have surgery to remove one lobe of his right lung where it was discovered that the lobe contained a lung cancer tumor. As a lifelong never-smoker, he had lung cancer. He had experienced none of the typical symptoms of lung cancer – a persistent cough, shortness of breath, chest pain, and others.
Seven weeks later, in March 2020, James started his third running streak. If the weather is bad you'll find James running on his treadmill, but if weather permits, James runs near his home in Harrisonburg, VA.
James works closely with the Lung Cancer Foundation of America to help raise awareness about lung cancer. He has also created a nonprofit, Streak For a Cure, ​ designed to raise awareness that one only needs lungs to get lung cancer and raise money for research.